OUR NOVELTY 2017: The foldable clipboard!
"Does anyone have a back free on which I can write something?" Do you know that? For this problem we have the best solution for you, clipboards. These are not only at fairs, conferences or other events a great pad to replace a table. However, they are usually very large and bulky. Thanks to our latest invention, the problem is "Where to go with the board?" now history. We have now designed the foldable clipboard for you. Just fold in the middle and put it into the bag.
Fits everywhere and looks good
With our foldable clipboard you can write not only on DIN A4 formats, you can also wonderfully pin a DIN A5 block in the mechanics. The protruding halves can be folded away to the rear and you have the perfect background for your notes on DIN A5. You need a clipboard, but do not get along with the DIN formats? No problem. We produce for you in all sizes.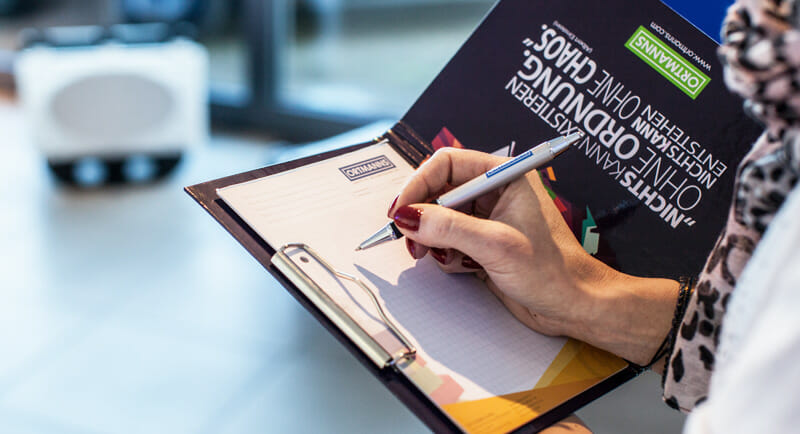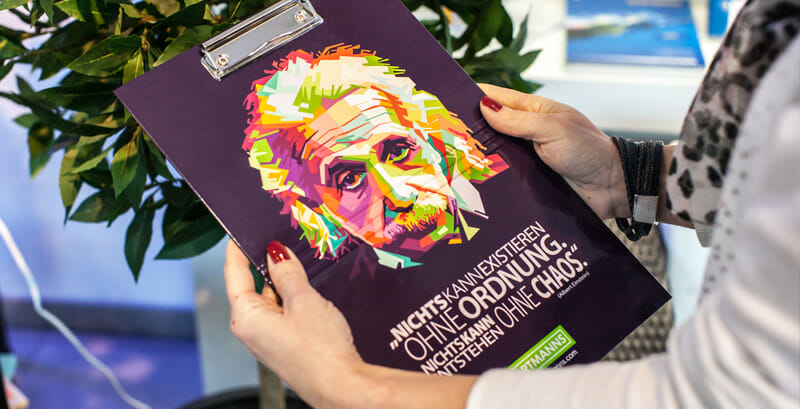 We produce for you from a quantity of 50 and create you in the shortest time your appropriate offer. We produce your very personal, self-designed clipboard.
The design and presentation is entirely up to you. In addition to customized printing, we offer different mechanisms, according to your interests.
The print is laminated on the cardboard, the grooved board in the middle is grooved, the mechanics are attached and your folding clipboard is ready. Due to our high-quality machines, we can offer you everything from a single source and produce on our own Made in Germany.
Could we spark your interest? Then simply call us or send us an inquiry, we will process it as soon as possible and make you an offer. Even short-term inquiries are no problem.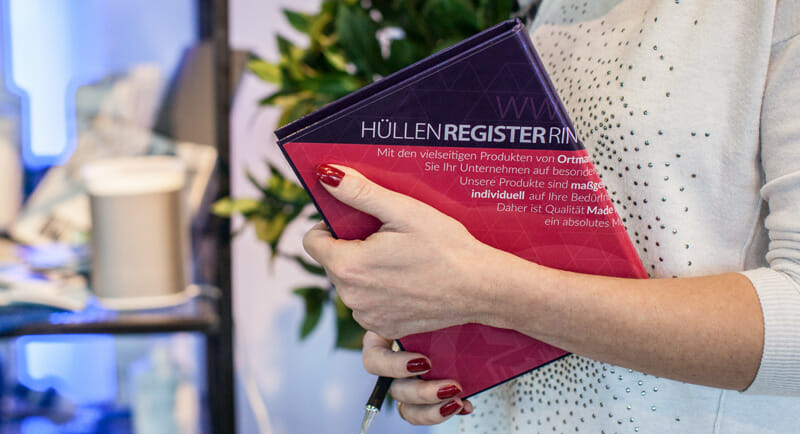 ORTMANNS Advertising Materials
Venloer Strasse 14
41569 Rommerskirchen
Germany
Telefon: +49 (0) 2183 8057 – 0
Telefax: +49 (0) 2183 8057 – 150
E-Mail: werbemittel@ortmanns.com