REVIEW to a successful PSI 2018
After successfully exhibiting at the PSI trade fair last year – the number one meeting point for Europe's advertising material industry – we were there for the third time. Over the years, our booth has grown larger and larger and we have been able to attract many new customers.
At our current booth we have exhibited a wide range of custom printed folders, ring binders, clipboards, folders, covers, registers and drawers. For our novelty last year, the foldable clipboard, we have this year a give-away, our little A6 ring binder, filled with an extract of our individual product portfolio.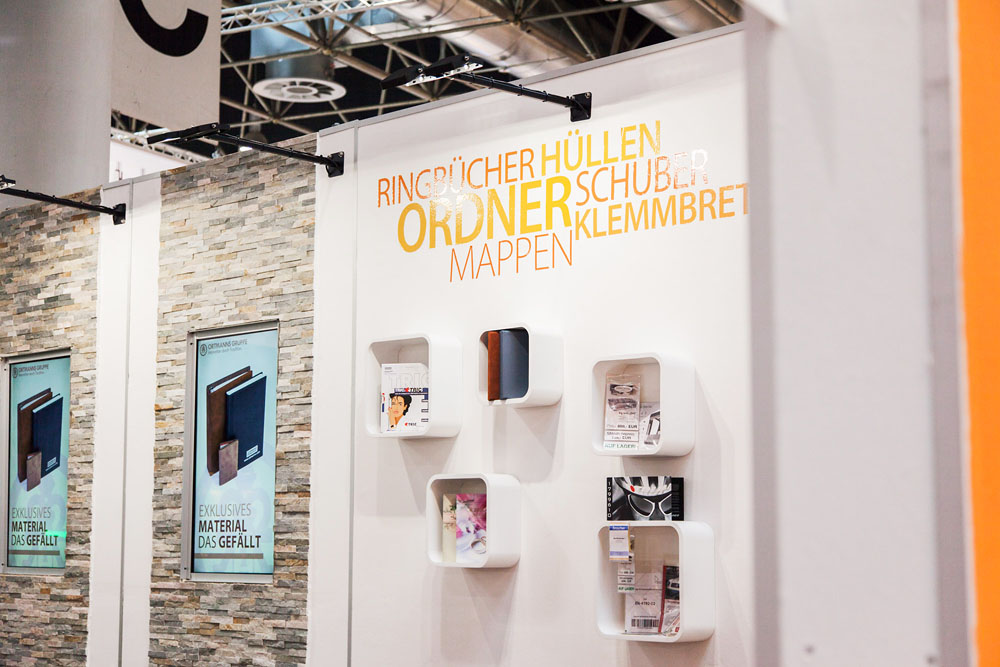 Many customers were also interested in our custom-made blister packs, printed calendar books and custom-designed clipboards and folders in special sizes. Welded business card bags, special equipment such as handle holes, wheel arches and pen holders are no problem for us. Our customers value this individuality and our products are "Made in Germany".
You are welcome to make an appointment with us and visit us in our company in Rommerskirchen. With all these new and exciting impressions, we are looking forward to a successful year 2018.
ORTMANNS Advertising Materials
Venloer Strasse 14
41569 Rommerskirchen
Germany
phone: +49 (0) 2183 8057 – 0
fax: +49 (0) 2183 8057 – 150
mail: werbemittel@ortmanns.com